After reviewing the feedback and data collected at the 2014 and 2015 events, the AZ Gravel Rides crew has made some changes to for the 2016 Chino Grinder taking place on May 7.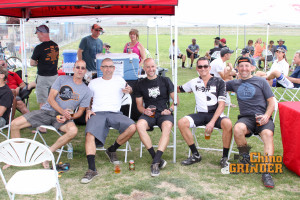 If you've participated in previous years or have registered this year based on reviews from friends, you may want to check out the new additions and changes before heading out for a pre ride. (Some folks are planning an informal pre ride for March 26, if you're interested.) [LINK]
New for 2016:
ADD: 3 Fluid Only Aid Stations. In addition to the aid stations located at Perkinsville (mile 21 outbound, mile 85 on the return) and the half way point at Elk Ridge Ski Area (Mile 53) there will be three fluid only stations stocked with water, sports drink, pop, and ice at the following locations: AID STATION LOCATIONS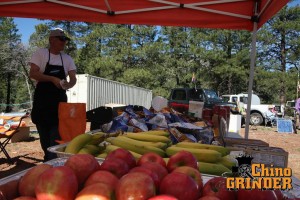 Mile marker 18 (16 miles from the start)
Mile marker 31 (29 miles from the start)
Mile marker 174 (43 miles from the start)
ADD: 2 Neutral Support Vehicles for a total of 5 Neutral Support Vehicles.
ADD: 2 Roving Mechanics – Sprinter Cycles and VeloZoom will be at Old Home Manor and out on the course to assist with mechanicals.
ADD: Added extra 42 Mile Course categories:
New Categories for Men:
50 to 59
60+
(Awards 3 deep, Age the rider shall be December 31st current year)
New Categories for Women:
50 to 59
60+
(Awards 3 deep, Age the rider shall be December 31st current year)
ADD: Tandem (42 and 106 mile courses).
ADD: Four Person Team (Awards three deep, 106 mile course only). Click here for rules.
This year the Chino Grinder will offer a free team competition to 106 mile registered riders. Teams will be composed of four riders (you are still eligible to for an individual award in your age category).
ADD: *'cycliste extraordinaire'
A prize will be awarded to someone in the peloton for their outstanding efforts or behavior – a bold reaction to an unexpected situation such as helping another rider or overcoming a particularly tough day. The key element is that it expresses the spirit of camaraderie of gravel riding and of the Chino Grinder.
Not new but we are excited to have Kaolin Cosmo "The Captain" Cummens (owner of the world famous Flat Tire Bike Shop) back as the official event announcer after taking last year off. One of the best in the biz and definitely adds to the festive atmosphere of the event venue.