This post was written for AZ Gravel Rides by cycling coach and former Canadian professional road cyclist Scott Price. We hope you will find these tips useful as you prepare for the Chino Grinder!
Okay, here are some of the important areas you will want to address or consider as this really cool event approaches.
ENDURANCE: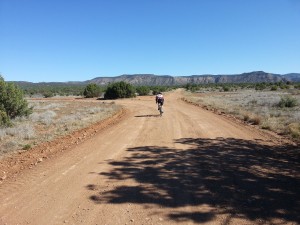 The Chino Grinder demands endurance and sustained power. This type of fitness cannot be crammed into a few weeks but with 5 weeks you can aim for getting in 1-2 longer rides of 3, 4+ hours each week. Another crucial energy system is your tempo engine, not how long you can ride but how long you can sustain the power needed to stay with a group and benefit from draft. Here are 3 workouts that will benefit you.
Endurance ride
2-3 rides each week greater than 2 hours is ideal but if you can only go long one day make sure you do it!
Tempo ride
Blasting out the door and riding a high average speed ride (predominately Z3) for 60, 90 or 120 minutes prepares you for the overall pace and effort of the race.
Threshold work
A time effective way to increase your ability to climb and put out the power when the grinding is tough is long intervals. 3-4x 5 minute efforts at or slightly below time trial / threshold pace are great. Do 8-10 minutes recovery between each effort to make sure you can go hard on the next one.
SPECIFICITY:
Each event has its specific demands and this one really pimps out 2 things. You need to be on the gas the entire ride with the combo of climbing, wind and gravel so there is nowhere to hide. The other is to make sure you spend lots of time riding on gravel and on the bike you are going to use. Many riders suffer riding gravel when training mainly on the road.
MIND: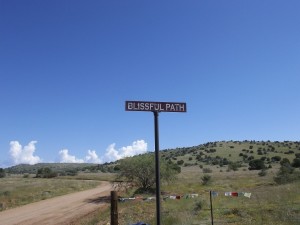 Know why you signed up! Personal challenge, exploration, put in your best ride on the day, help a teammate or go for the BIG WIN are all possibilities. Set your own personal goal, my personal favorite is to simply do your very best on event day. Adapt to the wind, riders, mechanicals, dropped bottles, tactics and your energy levels. If you arrive spent and knowing you did your best, you win SATISFACTION.
FUELING: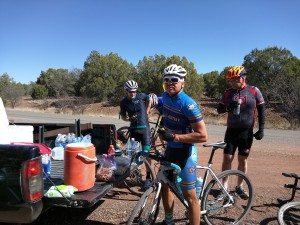 How much fluid and how many calories and when? Well hopefully you have had plenty of experimentation and experience for rides this length so stick with what works. Here are some general goals.
Hydration
A bottle of fluids each hour unless really hot is a minimum goal. I like to use 1 water bottle to 1 energy drink mix which I mix weaker than as suggested on the label (2/3rd strength)
Fuel
Don't go crazy and golden corral the night before the race. Upset digestion promises misery. Eat what normally works the morning of a big ride. When racing we burn more blood sugar so we need to take in calories every 30 minutes. 200 calories per hour is a minimum. Make sure any solid food leaves your stomach before guzzling water or your stomach can shut down.
ORGANIZATION:
Do you know the course?
What distance and how long will it take you?
Who are you competing with?
What bike will you be riding?
Which wheels, which shoes, which tires?
What is the start time and drive time to get there?
What will the wind and weather conditions be?
Where is the finish line?
Knowledge is power, get on it!
Lastly, if you really want to CRUSH your time for next year or expand your cycling knowledge and really prepare for a future goal, message me on Facebook for a free coaching evaluation or email me Scott Price at thenextlevelscott@gmail.com
Scott Price – Professional road cyclist for 18 years, cycling and high performance coach for 15 years.
Major career highlights:
Canadian National Champion
104 Career Cycling Victories
3 times Ironhorse Classic Champion
2 times Tucson Bicycle Classic Champion
2 times La Vuelta de Bisbee Champion
Multiple Climbing Course Record Holder